Management Change at Wedgewood Golf Course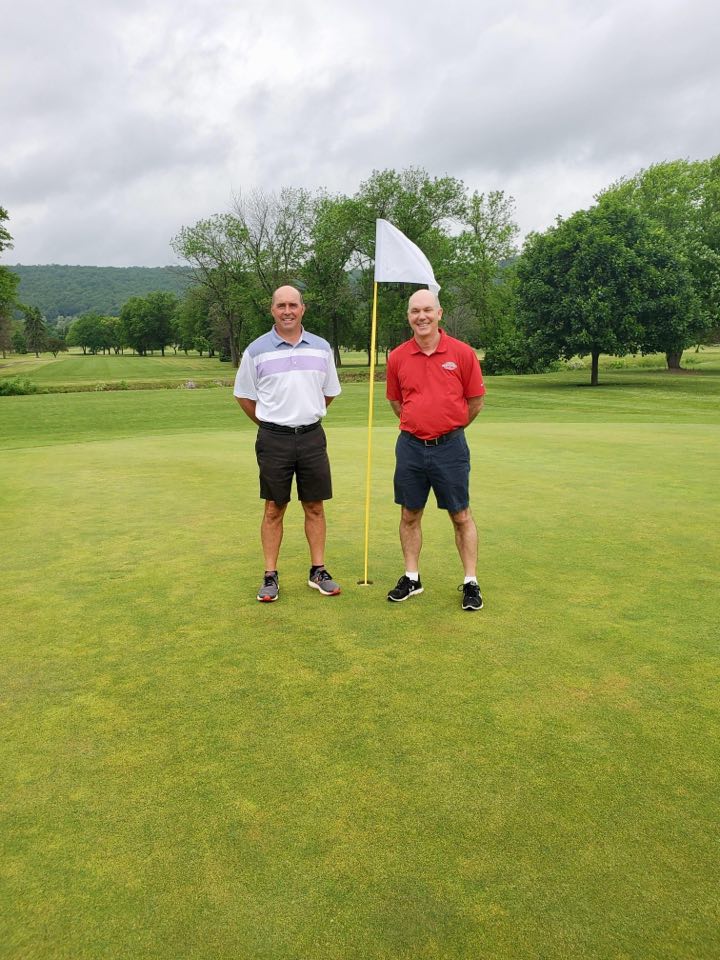 After more than 20 years stewarding Wedgewood, Joe Coulson is leaving the golf industry. His eye for detail, hard work ethic and tremendous personality, have made Wedgewood one of the premier public golf courses in the Lehigh Valley.
Joe's contributions at Wedgewood are endless. He has built a first class team of employees that have helped the course succeed on a daily basis.
We would like to wish Joe and his wonderful family (including his 2 new Grandchildren,) success in his new endeavor in the area. Wedgewood will always be a second home to the Coulson family and there will always be an open spot on the range for them!
The Distinctgolf family would like to welcome and introduce Jeff Hudson as the new manger at Wedgewood. Jeff is excited to get started and is training hard under Joe Coulson's watchful eye.
Jeff lives with his family in Center Valley and comes from an extensive career in the amusement industry. He is very familiar with Wedgewood as an accomplished golfer in the Lehigh Valley.
Along with longtime course superintendent, Scott Dickinson, pro shop manager Cathy Margraff and entire Wedgewood team, Jeff's goal is to keep the course's high standards each and every day.
Good luck Jeff and welcome to the Distinct Golf family!